Bespoke Balconies & Porches Built by Neil Gladwyn Joinery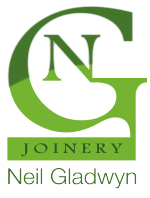 Our Balconies and Porches are entirely custom built to your exact requirements. We can design and build balconies for all types of premises, whether as full extensions to your property or as partial extentions of existing structure.
We can assist with the design and complete build process including liaising with your architect where required and can provide all building works including the end to end manufacture of all joinery components at our workshops.
Your balcony can be constructed from a choice of materials – with wood,  or metal railings and balustrate. We also offer a wide range of either full glazed or entirely wooden constructed options.
Your flooring and decking can also be manufactured or supplied to suit the look you desire with all options available, from wooden to composite and in a variety of of weather resistant finishes.
Our porches are generally built in beautifully finished and treated green oak and can be painted  where requested to fit with your property's exterior styling.
Contact Neil Gladwyn Joinery today for further information.
Contact Neil Gladwyn Joinery Today