Custom Built Reception Counters by Neil Gladwyn Joinery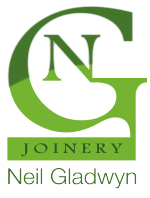 Neil Gladwyn Joinery provide specialist commercial joinery and fit out services to business throughout Worcestershire and the UK including bespoke hand-crafted reception counters with matching furniture and furnishing where required.
We have been commissioned to manufacture a variety of different style reception counters for business, leisure and office environments – Custom built at our Malvern Workshops, we are able to aid you with conception, design, and also provide full installation along with the finishing of internal works as required.
One example in our gallery shows sections of the end-to-end build and assembly process of a colour contrasting Oak panelled counter which is then finished and can be seen in-situ at our client's premises.
For further information on the types of counters we can produce for you, contact us today.
Contact Us For Further Information About Our Reception Counter Build Services
COLLABORATIVE
Neil Gladwyn Joinery will work closely with you to deliver practical & aesthetic Reception Counters for every day Buiness or Leisure environments. To book an initial site visit, contact us today.
DIVERSE
We will be pleased to advise you on the design and build your reception counter to suit the needs of your business and its environment – Our service also includes glazing services where required
RELIABLE
The design and build services we provide are professionally managed end-to-end and always within the timescales allocated to help ensure that you maintain business continuity
PERSONAL
Neil Gladwyn takes a 'hands-on' approach by managing all commercially commissioned projects and is always available to answer any questions or queries you might have about your project