Custom made Fitted & Free Standing Wardrobes by Neil Gladwyn Joinery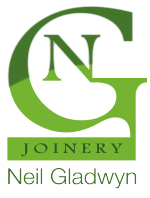 Neil Gladwyn Joinery can build you wardrobes to your exact specification. Our Malvern Workshops are geared up to design any style of wardrobe to fit your ideas and concepts and more importantly to fit in any of those awkward or angular spaces that you just cannot fill with high street products. Make best use of all your available space by commissioning us to design and build you an ergonomically fitted wardrobe.
As with all of  our bespoke joinery solutions, your options are literally unlimited. We can build your wardrobes in a clean and contemporary style or alternatively with traditional design in mind and or with detailed ornate, sculpted or bevelled finishes that can't fail catch the eye.
Truly Bespoke Options…
We can also finish your wardrobe with a wide variety of accessories including butterfly hinge door closer for ultra-close fitting – choose from a range of stunning metal, or wooden handles, racking, drawers, shelving, rails and much more.
All of our wardrobes are of course finished to your taste. We ofer a full painting service and will advise you on which choice of wood is best suited for your particular wardrobe application, whether a coloured or natural wood finish.
Bespoke Fitted & Free-standing Wardrobe Makers Worcestershire

Call today to commission your unique wardrobe design & build with Neil Gladwyn Joinery